The Ultimate Guide to Freshbooks Accounting Software for Bookkeeping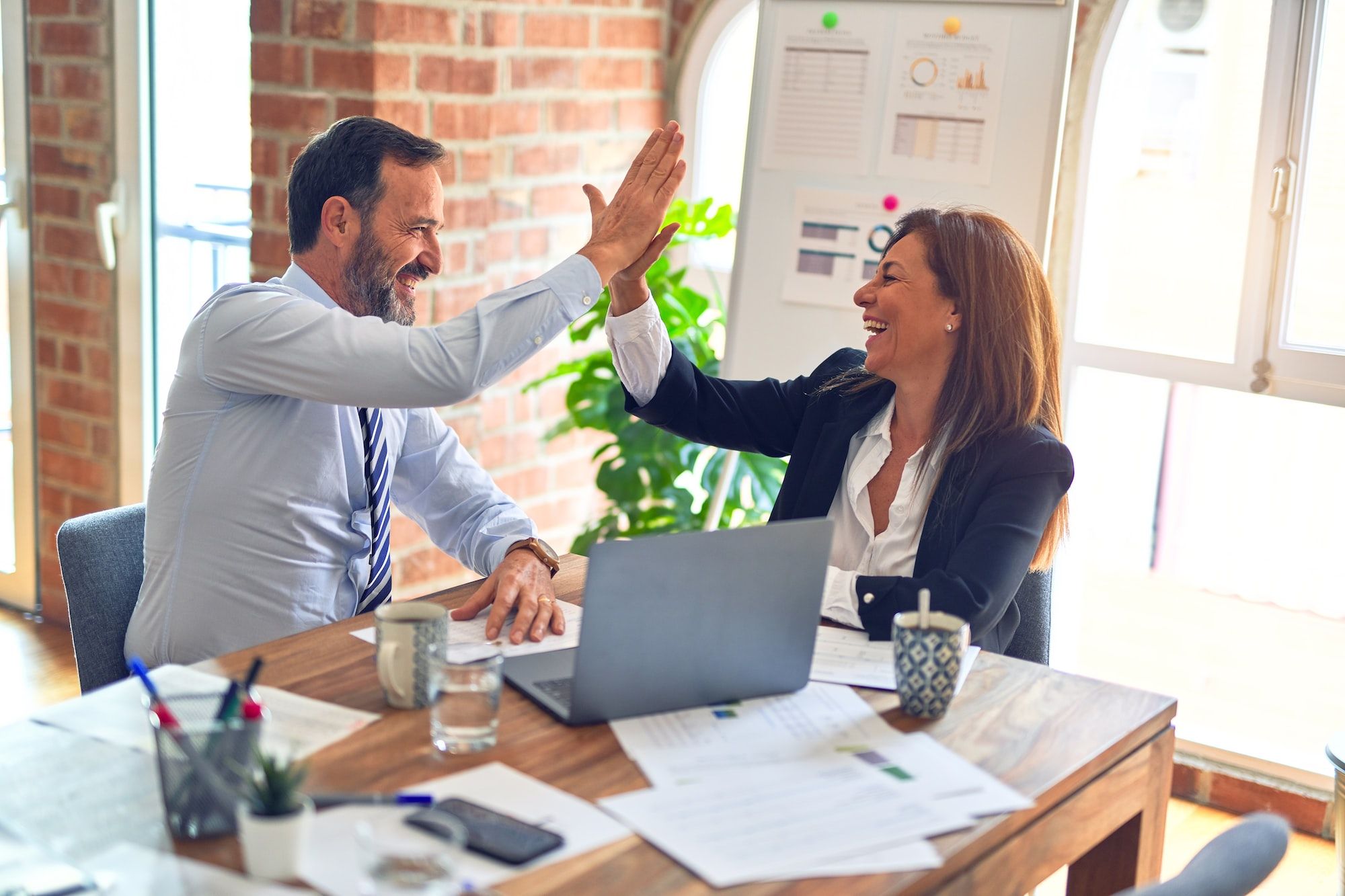 Let's Freshen Up
Freshbooks is a popular web-based accounting software used by millions of businesses globally. It's funky and edgy but still does everything you need it to do. Plus, it's made with small businesses in mind, providing you with tons of helpful features to make your life easier.
This guide describes how to use Freshbooks' main features in detail. By the end of it, you should have a working understanding of the platform and be able to start benefiting from it.
Getting Started With Freshbooks

This section discusses how to get started with Freshbooks. Here, you'll learn everything you need to do to begin your journey with the software. The next section explores invoices, payments, and other features.
Sign-Up

The first step is to create an account. Freshbooks lets you try it free, so start by clicking this option on the platform's home page. Enter your email and password, and click Get Started or register with your Apple or Google account. Then verify your email when prompted to confirm your identity.
Freshbooks will ask questions about your business on the next page, "Let's Get You Set Up." Submitting this information helps the software offer you a more tailored experience. Complete all the fields and then click Continue.
Freshbooks will then show you various standard fields you need to fill out, including your name, business name, phone number, address, and country. Click Continue once complete.
You should also tell the software how many team members you have in your organization. Indicating you have a team lets you grant Freshbooks access to colleagues, contractors, and accountants. You can set their "role" or level of access at this stage. Once done, click Continue and Save and Finish.
Setting Up Freshbooks

Once you've signed up, Freshbooks will forward you to the software's dashboard. This main page will prompt you to provide further information enabling the software to give you a more seamless experience (and prevent you from having to re-enter data).
Clicking Set Company Details shows you all the company details you just entered. You can review your company profile anytime and make changes. You can also click Add My Brand to include logos and other graphics.
Adding Clients

To add clients, click Clients on the left-hand side of the dashboard and then the green New Client button in the top right.
On the next page, you can enter client details including:
Name
Email address
Phone number
Mobile number
Business phone number
Address
Country
On the right, under "Client Settings," you can customize how you interact with this client.
"Send Reminders" lets you remind the client if a payment is due. Freshbooks' default setting is not to send reminders. To enable this setting, click Send Reminders, then click Automatically send payment reminders for this client's invoices. Here, you can choose when to remind them (for example, three days before or after the invoice is due). And you can add further reminders at times of your choosing (for instance, a week after the due date).
"Charge late fees" lets you automatically add extra to clients' bills for paying you late. Click Charge late fees and then check the Automatically add late fees to this client's overdue invoices box if you want to enable this option.
How much you charge for late payments is up to you in Freshbooks. You can either select a percentage of the invoice value or a flat fee. Select when new charges kick in (e.g. 30 days after the due date), and you're done.
"Currency & Language" lets you determine which currency you use. For businesses in the U.S., USD and English is the most common combination, though you might want to choose Spanish for some clients.
Finally, "Invoice Attachments" lets you attach a PDF version of an invoice. This setting is for client convenience.
Once you complete all client settings, click Save. Freshbooks will then manage aspects of that client's account automatically whenever you send an invoice. Clicking the Clients link on the dashboard sidebar will open a page including the new client you just created.
Adding Vendors

To add vendors – companies you buy goods and services from – go to Expenses >> Vendors on the dashboard sidebar. Then click the green New Vendor button in the top right.
The "New Vendor" page is similar to the "New Client" page. You can enter all their details including:
Name
Account number
Email address
Website
Phone number
Address
You can choose currency and language as before under "Vendor Settings."
The "Sales Tax Type" setting lets you record the sales tax you pay (for accounting purposes) and varies according to jurisdiction.
When finished, click Save.
Now when you go to Expenses >> Vendors, you will see the new client on the page. You can continue adding as many vendors as you like, viewing their names, email addresses, account numbers, and total outstanding in one place.
Adding Items And Services

Adding items and services helps you streamline your billing. It eliminates the need to manually enter the goods and services you sell on each invoice.
To add items and services, click Dashboard on the side panel and select Add Items & Services. On the next page, click Create New.
Here you can either choose:
Item – a fixed-fee good or service
Service – a variable fee service
Freshbooks will prompt you to enter various details after clicking Item, such as a name, description, and the rate you'll charge. It also offers a helpful Track Inventory option which automatically updates your stock numbers whenever you make a sale.
After clicking Service, Freshbooks will prompt you to enter the service name, description, and rate. There is also a Billable checkbox. Businesses associate billable hours on invoices with project work and non-billable time with internal meetings,  calls, emails, etc.
There's also an option to automatically add the new service to all projects (for instance, set up costs).
Once you complete either an item or service, click Save.
Freshbook Features

The previous section explored the basics of setting up a Freshbooks account and using some basic tools. This section introduces some of the software's more advanced features, similar to Quickbooks Online.
Creating And Sending Invoices

Creating and sending invoices is an essential part of Freshbooks' software. To get started from the home screen, click Invoices to open the "Invoices" page, and then click the New Invoice button in the top right.
Because of the information you entered earlier, the invoice arrives pre-populated with your company name, number, address, and currency/language settings. You also have the option of inserting your logo into a box in the top left. You can easily customize the date of issue and the due date according to your internal requirements.  
Clicking Billed To on the invoice template lets you enter the details of the client. You can do this part manually or select a client from your list.
Clicking + Add a Line in the description section below lets you include your items and services. Select whatever is applicable and append it to the invoice. You can add as many line items as you wish in whatever quantity you want. Freshbooks will then automatically calculate subtotals, taxes, and totals for you.
At the bottom of the invoice template, you will see further options to add notes and terms. Notes help give customers bank transfer details, while terms are your rules for payment (e.g., when your customers need to pay you).
On the right-hand side, under "Invoice Settings," you have additional options to customize the experience for you and your customers.
"Accept Online Payments" lets you connect your Stripe account and take payments via invoices. You can also accept credit cards and direct debit via additional financial services.
"Customize Invoice Style" lets you change the template, font, and color of your invoice, bringing it into line with your branding.
"Make recurring" lets you automatically schedule invoices periodically. You can choose weekly, monthly, yearly, or custom and select how many times they send, either indefinitely or until a set date in the future. You can also let clients automate the process by checking the Allow clients to save credit cards to make automatic payments box.
Specifying client-specific settings lets you choose when you remind them, whether you charge late fees, and which currency and language you use for them.
Once you finish creating the invoice, click Save. Freshbooks will then open a box showing you how it will inform your clients about the payment. You can edit the dynamic fields and click Preview to see what the communication looks like from their perspective. Click Save again when you are happy. Freshbooks will add the invoice to your invoices or recurring templates list (if you select the recurring payment option).
Recording Payments

Clicking Payments takes you to the payment page. Here you can see which clients paid you and how much.
Freshbooks can do this automatically for you if you use integrated payments. However, you will need to complete invoice payments manually if your client paid you by cash or cheque.
Click the Invoice Payments tab on the "Payments" page to verify invoice payments. You will then have an opportunity to tell Freshbooks you received payment for a particular invoice.
Once you indicate a payment is complete, Freshbooks will update the invoices page. The word "paid" should appear under the "Amount/Status" column for the respective entry.
Under the Other Income tab, you can tell Freshbooks about other money you received from customers not associated with invoices. For example, when selling goods on a market stall. Enter the source of the money, the date you received it, the cash, the client you received it from (if applicable), the tax due, and the total charge. Then click the tick icon on the right.
Bills

Freshbooks also makes it easy to add and track bills you owe to other businesses. "Bills" is relatively new and simpler than the other features explored in this guide.
To add bills, click Expenses >> Bills. Then click the New Bill button in the top right. Adding bills lets you record who you owe money to and how much.
On the "New Bill" page, you can enter the vendor's name, the issue and due date, and the bill number. Clicking + Add a Line lets you write a description of the item owed, a category for expense purposes, and the rate. You should speak to a bookkeeper if you are unsure whether the billed item counts as an expense.
As before, Freshbooks will automatically sum everything for you, displaying the subtotal, taxes, total, and amount due. Click Save to complete the bill.
Expenses

"Expenses" lets you record payments you make to run your company. These are necessary costs you incur in the ordinary course of business.
To add an expense, click Expenses on the sidebar and then New Expense. At the top of the "New Expense" page, you can add a category (i.e. insurance, meals and entertainment, office expenses, and postage, etc.) You can then enter the date, the merchant providing the good or service, and the cost to complete your record.
Tax authorities may want you to provide additional evidence of expenses during an audit. Therefore, Freshbooks lets you drag or upload receipt image files and pin them to specific expense entries. Either select a file or drag an image to the clipped area on the expense template.
Expense Settings are as follows:
Assign to Client/Project – an option that lets you associate an expense with a particular client and make it billable or non-billable
Make Recurring – an option which repeats the expense automatically (for instance, if you take the same client to dinner every week)
Currency – USD, EUR or any other Freshbooks-supported currency
Cost of Goods Sold – an option that lets you associate goods sold with the cost of delivering services to clients
When you are happy with your expense details, click Save.
Estimates

The "Estimates" tool lets you quote the services you will provide and their cost.
To access estimates, go to Estimates on the sidebar and click Create New. Then select Estimate.
The "New Estimate" page looks similar to the "New Invoice" page. Pre-filled information includes:
Your company name, number, and address
Client name
Date of estimate
The estimate number (similar to an invoice number, letting you keep track of all your estimates)
Line items detailing goods or services you intend to render
Subtotal, tax and total
As before, you can customize the estimate style, currency, and language to suit your client and brand. When finished, click Save or Send To… to issue it directly to your client. The estimate will then appear in your estimates list.
Under More Actions on the "Estimates" page, you can convert an estimate into an invoice. You should do this if the client accepts the quote.
Projects

Freshbooks Projects feature lets you create bespoke billable projects, different from items and services.
Go to Projects and click the Create New … button in the top right of the "Projects" page. Freshbooks will then give you two options:
Flat Rate Project if you intend on charging a flat fee
Hourly Project if you want to charge by the hour
Clicking either will take you to the "New Project" page. Enter the name of the project, a description, when the project finished, the rate, and the total hours. You can also customize the entry using the settings on the right-hand side.
Project Type lets you switch between flat rate and hourly
Estimate Type lets you choose whether you want to enter the total hours you work or the hours you spend on each service
Cost Rates lets you set how much you charge per hour
Set Expenses Markup lets you add a percentage fee on top of all the expenses you create for the project
When you are happy, click Save.
Time Tracking

Freshbooks' Time Tracking feature lets you track how you spend your time. To access Time Tracking, click Time Tracking on the left-hand side of the dashboard. Here you will see a calendar with space to enter how you spend your time.
Clicking + New Entry lets you enter the working time you want to track. You can:
Enter the name of the client you are serving
Who is rendering those services (perhaps you or one of your employees)
The date you rendered the service
The type of service (which you can add from your services list)
The length of time spent rendering the service
Whether the service is billable or non-billable
Freshbooks also comes with a helpful Start Timer button. You can use this to track how long you spend on a particular project, letting you bill clients accurately.
My Team

My Team is a Freshbooks feature that makes collaborating with employees, remote bookkeepers, or contractors easier. This way, you can share the responsibility of keeping track of your business finances with others.
Go to My Team and click Invite… in the top right corner. Then choose the level of access you want to give the invitee.
Options include:
Admin – invitees get full access to your Freshbooks account, including reports, invoices, and clients
Manager – invitees get full access to your account but can't see your dashboard, expenses, or financial reports
Employee – invitees can track their time and expenses for assigned projects but can't see any information other than their own
Contractor – invitees can track their time and expenses for projects and send you invoices
Accountant – invitees, such as your remote CFO, can access reports, create journal entries and categorize expenses on your behalf
Clicking any of these options will bring up a form where you can enter their name and email address and then send them a link, granting them access to your account.
Reports

Freshbooks lets you create dozens of reports to analyze your firm's performance.
To access reports, go to Reports on the left-hand sidebar and choose the report you want to see on the reports page. Reports become progressively more detailed as you enter more information into the software.
Available reports include:
Invoice Details – a summary of all the invoices you send over a given period
Expense Report – a detailed overview of money you're spending and where you are spending it
Item Sales – information regarding margins on each item you sell
Revenue by Client – a breakdown of how much money each client is bringing in
Accounts Aging – a report showing which clients are taking a long time to pay
Payments Collected – a summary of all the payments you've collected over a given period
Accounts Payable Aging – the amount you need to pay each vendor
Credit Balance – a detailed list of all your credit balances with clients over a given period
Balance Sheet – a detailed breakdown of your firm's assets, liabilities and equity for a given period
Profit & Loss – how much money you're spending and taxes you owe
General Ledger – a record of your transactions to help with bookkeeping
Trial Balance – a tool that lets you quickly check if you are balancing your books
Sales Tax Summary - detailed information regarding what you owe the government in sales taxes
Cash Flow – the amount of money going in and out of your business
Bank Reconciliation Summary – a list of bank transactions and Freshbook entries you still need to reconcile
Time tracking and project reports – reports showing you how you are spending your time over a given period
Freshbooks Pricing
Freshbooks hooks clients with a generous free trial, letting you get to grips with the software for no money upfront. However, you will eventually need to pay for it.
The following price plans apply to U.S. customers as of January 2023:
Freshbooks Price Plans
Conclusion

Freshbooks is a powerful accounting tool. However, getting the most out of it requires the help of a qualified bookkeeper. Fortunately, sharing your account with an accountant is easy, letting you get on with your business without worrying about financial reporting and tax calculation.

Get your finances right with
Business Frame.